The Core of Things
Schallenberg
Define stone
Define branch
Define jug
Define water
Thing. That around which characteristics have collected.
Core. That which is intrinsic to the thing.
Scalpel. To expose the core.
Construct. Coherence reveals the connection.
The creation of a dizzying presence of materiality and space. No dizziness without a certain distortion of the measure, without a certain parallel existence of the meticulously precise and the borderless, of the current moment and the never-ending.
Things unfold worlds.
---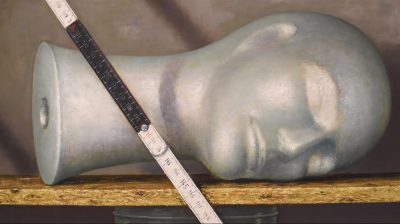 Chromart von Vincent Echenique Nigredo
Galerie Friedmann-Hahn
https://www.chromart.org/schallenbergs/
---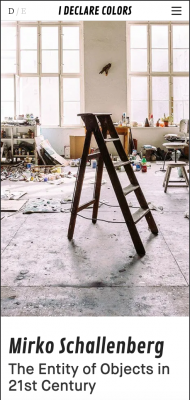 The Core of Things
I DECLARE COLORS, Interview von Eva Karl mit Schallenberg
ideclarecolors.com/en/mirko-schallenberg/